"Technical error" exit-scams, "we got hacked!" exit-scams, Boris CEO factories, Ponzi tokens at the push of a button, The MLM crypto niche is pre-programmed to be a bunch of dickheads by design.
In addition, there are MLM crypto scams like GSPartners, which take it to a whole new level of deception.
According to my information, G999's trading value was artificially manipulated by GSPartners back in January.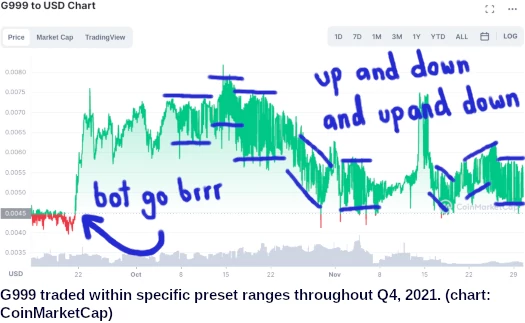 As a result, trading volume dropped to $60,000 per day, and G999 is currently trading at 0.0037 cents. The daily chart shows G999 bouncing up and down, so there's still some weak manipulation going on.
G999's Lydian World NFT Ponzi has a token called LYS as a part of it.LYS is a typical BEP20 MLM Ponzi token that can be set up in less than two minutes.
It turned out that the manipulation bots had just been switched from G999 to LYS. For the last four hours of LYS on Bitex Live, we've compiled the graph you see here.It's easy to see that someone has set a goal of about $1,800.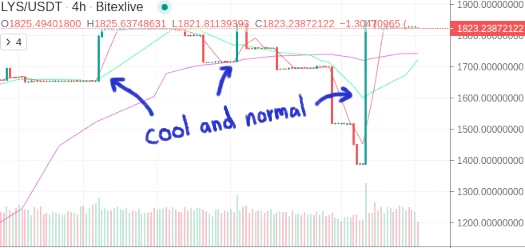 The only movement we've seen so far has been in the form of extreme ups and downs, just like in G999.
Extend your view to reveal LYS's $950 launch target parameter in late December.On December 30th, the price was raised to $1,060 and remained there for one month.
As soon as the bots were turned off on January 31st, LYS plunged to a low of $1.40.This is most likely a reflection of what LYS was worth in the open market at the time.
In early February, GSPartners reactivated the trading bots with a target of around $1030. Since about February 22nd, the average payout for affiliates at the top of the Ponzi has remained around $1,820.
The advertised market cap of LYS on Lydian World's website is particularly amusing in this manipulation: LYS has a market value of $1.6 trillion at the time of this writing.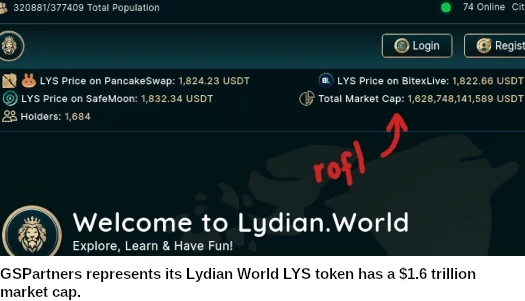 To put that into perspective, the total market capitalization of all actively traded cryptocurrencies is currently $1.75 trillion.
There are supposedly 1684 LYS bagholders in existence.If just a few of them tried to cash out, you can predict what would happen.
GSPartners' claim of 377,409 Lydian World signups only serves to heighten the fun. At the time of this writing, there are 75 people logged in to Lydian World out of a total of 100.
According to BSCScan, 99.9999 percent of LYS is held in a single wallet. This wallet holds 888 million LYS in cash.If you know the owner, you can probably guess.
This is to give you an idea of how much money the second-largest wallet has in it. In a nutshell, in light of the fact that trading was manipulated, LLYShas a market value of $1.6 trillion.
LYS is said to be distributed among 1684 wallets. According to the GSPartners report, Lydian World has a wallet-to-user ratio of 0.4 percent.
One wallet holds 99.9999% of LYS. As I previously stated, the MLM crypto market is a complete waste of time at any point in time.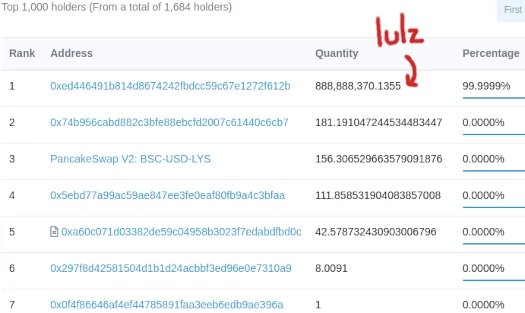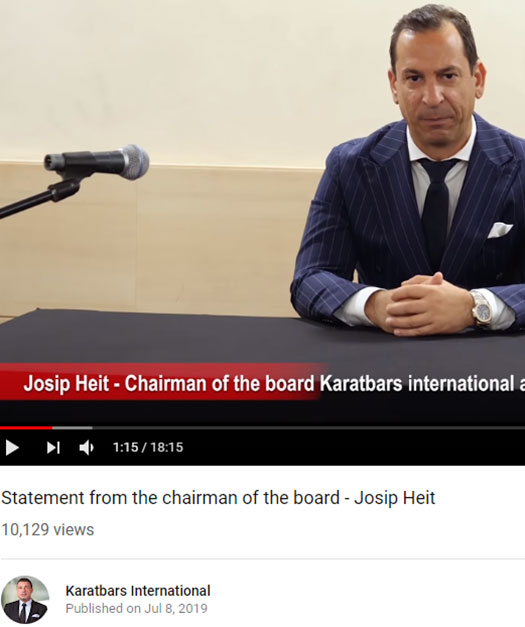 On the other hand, it's borderline imbecilic that GSPartners' Ponzi scheme is failing. At the time of this writing, Alexa ranks the United States as Lydian World's primary source of traffic (85.9 percent).
SEC registration is lacking for GSPartners, Lydian World, owner Josip Heit, or any other promoter.