Argentina's Comision Nacional de Valores issued OmegaPro a cease-and-desist order for securities fraud. The CNV initiated an investigation into OmegaPro after receiving two complaints from consumers.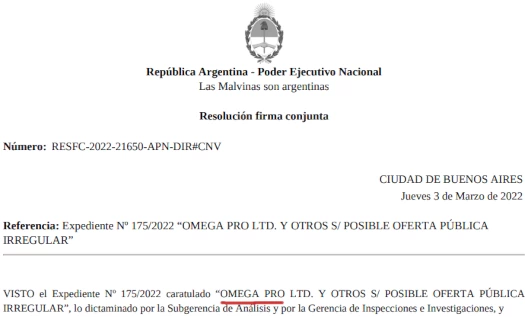 The Ponzi scam was confirmed by the authorities on March 3rd. Investors saw returns of up to 400 percent over the course of 16 months, all in US dollars.
This is higher than the 200 percent ROI rate reported by us, as we mentioned in our 2019 OmegaPro review. found OmegaPro to be "making a public offer of unlawful marketable securities."
They are not registered as qualified or in any of the categories of agents specified in Law No. 26,831 as OmegaPro and Messrs. SZAKACS, SIMS, SINGH, and REYNOSO are In a public offering of negotiable securities listed on overseas exchanges but not authorized by the CNV, OmegaPro and Messrs.
SZAKACS, SIMS, SINGH, and REYNOSO are taking part in a public offering. Another term for this would be a "security fraud alert" in other countries. The US and St. Vincent and the Grenadines were singled out by the CNV for OmegaPro's "limited countries" pseudo-compliance.
There is an oddity in clause 7.3. of (OmegaPro's) T & C, which states that the United States and, paradoxically, Saint Vincent and Grenadines are both prohibited from operating with POs. While OmegaPro claims to be based in St. Vincent and the Grenadines, it is in fact run by Andreas Szakac, Mike Sims, and Diliwar Singh. The CNV notes this.
OmegaPro is run out of Dubai by Szakacs, Sims, and Singh. With little oversight and no extradition treaties, Dubai is a paradise for scammers. MLM scams are rife in this city. The CNV also refers to Juan Carlos Reynoso, OmegaPro's Latin American manager, in its report.
A Mexican national with connections in the United States, Reynoso is suspected to be a suspect in this case.Orders OmegaPro and its management to immediately stop doing business in Argentina are then issued by the CNV.
Because of this, the CNV has issued a cease-and-desist order to Omegapro LTD. and its employees, Andreas SZAKACS, Mike SIMS, Dilawar SINGH, and Juan Carlos REYNOSO. OmegaPro has already been sanctioned by seven different countries.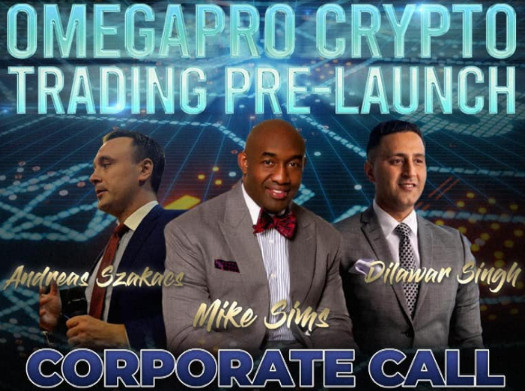 Earlier this year, Colombia, Spain, France, Peru, Belgium, and Chile all issued fraud alerts in the wake of the CNV's latest announcement. As measured by Alexa, Colombia, Japan, and Nigeria are the top three countries that send visitors to OmegaPro's website (10 percent).