To combat Ponzi schemes like EmpowerCoin, ECoinPlus, and JetCoin, the CFTC has taken legal action. It is alleged that the scams perpetrated by Dwayne Golden, Jatin Patel, Marquis Demarking Egerton (aka Mardy Eger) and Gregory Aggesen resulted in millions of dollars in stolen funds.
Dwayne Golden, a citizen of the United States, currently resides in the state of Florida. Jatin Patel is an Indian national who lives in Maharashtra and works as a software engineer. Eger is a US citizen who lives in North Carolina and works as a nurse. An American citizen, Gregory Aggesen, lives in New York City.
The CFTC's complaint spans a period from April to August of this year. There appears to be an unnamed accomplice who appears to be cooperating with US authorities in the complaint. EmpowerCoin was allegedly run by Dwayne Golden, Jatin Patel, and Mardy Eger. In May 2017, EmpowerCoin, promised investors a return on their investment of 200 percent in 90 days.
After the collapse of EmpowerCoin, ECoinPlus was created. According to court documents, JetCoin was run by Golden, Patel, Greg Aggesen, and an unidentified third party. Scott Chandler, a JetCoin Master Distributor, is my best guess, but I can't be sure.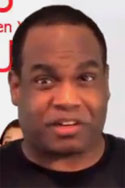 In 2018, the FTC brought legal action against Chandler for his role in promoting and profiting from JetCoin and other Ponzi schemes. In an interview in June 2017, JetCoin promised investors a 200 percent return in 40 to 50 days, which they received.
With JetCoin's relaunch, the fixed return model was replaced with a daily return rate model. There was an external source of revenue for Empower Coin, ECoinPlus, and JetCoin. The trading ruse was dropped in JetCoin 2.0. At no point was there any pretense made that it wasn't a pyramid scheme. There was no trading at all, according to the CFTC, which filed a complaint.
As with all Ponzi schemes, the money that the defendants paid out to their customers was actually stolen from other customers. They didn't have any traders, and they didn't even trade Bitcoin. The promised returns and commission payments were purely fictitious, as they could only be paid out if new customer investments were available to redistribute to previous customers.
That's because the JetCoin Defendants did not have traders on staff and because they could only pay commissions if new customers invested enough money to redistribute to their existing customers, which was impossible because they didn't have any new customers at all. Consumers contributed $23.2 million to EmpowerCoin and ECoinPlus.
Dwayne Golden, Jatin Patel, and Mardy Eger stole more than $42 million from the EmpowerCoin and ECoin Plus tokens. $21.7 million was raised by JetCoin. More than a third of the funds invested in JetCoin ($7.884) were stolen by Golden, Patel, Greg Aggesen (right) and an unnamed accomplice. Deceptive and manipulative acts with regard to interstate commodity sales contracts, in violation of Section 6(c)(1) of the Commodity Exchange Act (the "Act"), as amended, 7 U.S.C. 9(1) (2018), and Regulation 180.1(a) of the Commodity Futures Trading Commission (the "Commission"), 17 C.F.R. 180.1(a)(1)-(3) (2020). The CFTC's internal communications show that the defendants were aware of the scams they were operating.
Golden stated EmpowerCoin in a voice message from May 2017 (the sender isn't disclosed). The program ceased to function as promised because the owner had already "shifted a large amount of money into other programs," which meant that they could not continue to pay commissions as promised. Patel responded to this by suggesting that he and Golden work together.
In order to keep the scheme going, they stated that the bitcoin in the system was the "lowest so far since we started" and that each of them had made more than half a million dollars at that point in the scheme's history. At a later point in the day, Patel suggested they and Eger get together and make Ponzi payments to other customers after taking their misappropriated shares of customer bitcoin investments on "profit" rather than "gross," in an attempt to extend the life of the operation.
To quote Patel, "We made a lot of money in the last few days," he said. On June 1, 2017, Patel made the announcement in a voice message. It is possible that EmpowerCoin and ECoinPlus will continue to operate "so long as new members keep joining". Golden complained to Patel after he was linked to EmpowerCoin because he wanted to profit from fraud but didn't want to be associated with it.
On May 10, 2017, Golden called Patel to complain that EmpowerCoin members were saying that he owned the company and that his name was associated with the domain registration. When Patel inquired about this, he said that the website was "supposed to be registered outside the country," and he urged him to "undo" the registration.
"Anonymous Gmail" was mentioned in a message sent to Egerton on May 16, 2017, by an employee of Golden's firm. "It'll be untraceable to us," she wrote in the message. This employee informed Golden, via voicemail on May 25, 2017, that the team answering customer emails had been instructed not to disclose any information about Ecoinplus's ownership and that all company employees needed to maintain their anonymity.
In a voice message on June 13, 2017, Golden urged Patel to "keep your distance" from Empowercoin and Ethereumplus. In July 2017, ECoinPlus, EmpowerCoin's relaunch, fell apart. Dwayne Golden received $1.27 million of the stolen $9.86 million. Mardy Eger received $1.21 million, while Jatin Patel received $7.2 million in compensation.
Golden and Patel were the common threads linking JetCoin and the previous scam. There were efforts made to keep Eger and the accomplice unaware of their involvement in JetCoin and the EmpowerCoin/ECoinPlus project, and the same was true for Patel and Golden.
ECoinPlus' collapse and the launch of JetCoin had some overlap, despite the fact that both were relatively short-lived. By saying that "we're making good money from both" and referring to the two companies as "rival enemies" in a voice message to Patel on May 24, 2017, Golden implied that he didn't want to create an "imbalance" between the two. If there was any doubt that the scammers were aware of what they were doing, they provided proof.
The JetCoin's "termination date," the fact that it would not work long-term, and the fact that it was built for "quick money" were all things Golden mentioned on June 1, 2017. He told the accomplice on June 30, 2017, that the biggest mistake in operating JetCoin was failing to "stick with the story" that "trading was going on." Even though both men were aware of this, he compared the purported trading "to an earlier Ponzi scheme" and noted that it "wouldn't support any system anyway over a long period of time." According to the Accomplice, "people who want to sit by and earn money without doing anything… no one believes in that crap," which meant that the passive guaranteed payouts should have been obvious flimsy to potential customers.
"Coming here and putting your money into something and making money for nothing? That's such a joke, "Agesen told the accomplice in another voice message. Regardless of whether or not trading was involved, "the thing went by so quickly, with or without it." To keep JetCoin alive, the accomplice warned Aggesen on July 2, 2017, that the site could collapse or require the operators to pay out of their own pockets without new customer investments.
In early June of this year, JetCoin began experiencing difficulties with payments. On June 13, 2017, Patel predicted in a voice message to Golden that JetCoin would be unable to make the daily and commission payments to customers the following day or the day after. A reduction in JetCoin daily payments from 4–5 percent to 1.1 percent was made at the end of the month in an effort to keep the Ponzi going. Affiliates who persuaded others to invest 20 BTC in JetCoin received a 3.3 percent bonus.
By the end of this month, JetCoin will have collapsed. The following month, JetCoin 2.0 was launched, but it too was short-lived. In or around August 2017, the JetCoin Defendants and the Accomplice permanently shut down the JetCoin website and stopped responding to customer complaints. In order to avoid customer backlash, the JetCoin Defendants and the Accomplice made every effort to avoid being associated with the websites.
On July 1, 2017, the accomplice and Aggesen proposed telling customers that they were introduced to JetCoin by Patel and that they were unaware of the company's owners following a June 30th voice message in which Aggesen complained of "being beat up" by JetCoin customers.
The administrators have a total of $7.884 in JetCoin funds. Dwayne Golden received a whopping $1,128,000 in remuneration. Jatin Patel was awarded $4,896,000 in damages. He was paid $1.351 million by Aggesen. The $50,000 went to an unnamed accomplice. In August, My Digital BTC, a fork of JetCoin 2.0, was launched. As of the midway point of September, my digital BTC had completely collapsed.
A manipulative or deceptive device or contrivance is alleged to have been used by the CFTC in its complaint. Disgorgement, restitution, a civil monetary penalty, and post-judgment interest are among the penalties sought by the Commodity Futures Trading Commission (CFTC) against the defendants in the case. The Department of Justice has filed criminal charges against the defendants.
We'll keep you informed of any new developments as we continue to follow these two cases. The CFTC's case has been added to Pacer as of March 9th, 2022.
The lawsuit was filed on March 8th, and there have been no significant developments since then. After a few days, I'll check back in.