Isagenix is being sued by a former IsaBody Challenge winner who claims the company's products are dangerous. Isagenix is being sued by Canadian resident Chera Harris, who claims that the company sold her unsafe products while she lived in British Columbia.
As an Isagenix distributor with a lot of clout, Harris took the IsaBody Challenge in 2019 and came out on top. Castanet reports this based on court documents. During her time working for Isagenix, Harris is said to have enrolled 75 new "associates" and "preferred customers" and earned more than $35,000 in commissions.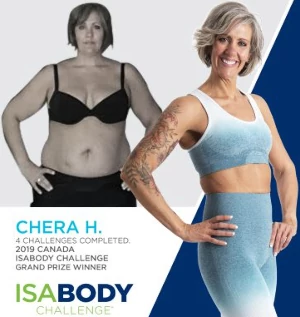 Harris left Isagenix in 2020, if my memory serves me correctly. According to Harris, she 'overdosed on vitamins and minerals' after consuming Isagenix products between 2017 and 2020. Isagenix's meal-replacement products have been linked to a "significant overall decrease in Harris's health," according to a civil claim filed last year by Harris.
As a result, she claims to have experienced symptoms of an overdose such as chronic pain, an abnormal heart rhythm and sleep deprivation, as well as feelings of depression and anxiety. According to CBC, Harris is suing Isagenix for damages. violated its duty of care to its clients by being careless and deceptive.
Arbitration in the state of Arizona had been requested by Isagenix as an option for the case to be halted. The B.C. Supreme Court rejected Harris' request last week, citing the fact that he had filed as a customer of Isagenix, not a distributor.
As a consumer and an Associate, the plaintiff wore two hats during the time period in question. It is in her capacity as the former rather than the latter that she brings this action. Her status as an Associate does not prevent her from filing a consumer complaint, just as she does not need to rely on her position as an Associate to sue.
Isagenix is now required to respond to Harris' lawsuit in Canada. In Canada, Isagenix has a history of selling unhealthy products. Several Isagenix products were recalled by Canadian authorities at the end of 2020. Isagenix's products'may be unsafe due to over-fortification of vitamins' according to an independent regulatory inspection.
This month, more Isagenix products were recalled. As far as I know, Isagenix hasn't commented on the recalls in Canada or Harris' lawsuit. Isagenix did not respond to a request for comment from Castanet.com.