In addition to the well-known OneCoin film and television series, a Bulgarian documentary is also in the works.
A new film called "Deception Queen" is scheduled to be released in late 2021. Deception Queen is a new series to me, so I was surprised to see it in my inbox. According to Cineuropa, the project is the brainchild of Bulgarian screenwriters Luchezar Avramov and Dimitar Stoianovich. "Deception Queen" aims to blow the lid off the story behind the OneCoin Ponzi scheme.
Producer Nikolay Mutafchiev, representing PREMIERstudio, is backing the team, which also includes investigative journalist Nikolay Stoyanov and business development specialist Martin Kadilov, and the Bulgarian National Film Center is providing support in the form of an estimated €275,500 budget. Using primary sources like OneCoin's Bulgarian head office as a starting point, The Deception Queen is being produced as a first-person account of what happened in this case.
OneCoin's first CEO, the head prosecutor in the Bulgarian investigation, the person in charge of managing the company's assets right now, as well as victims in the UK and the US, will all be interviewed for The Deception Queen, which will feature never-before-seen footage and audio recordings from the rise of Ignatova and OneCoin. Because this is a Bulgarian production, the deceit of the Bulgarian government is an obvious red flag. For failing to prosecute anyone and continuing to allow OneCoin to operate out of Sofia However, I'm not holding my breath for that to be addressed in "Deception Queen of Bulgaria."
According to their website, this organization is "administratively subordinated to the Minister of Culture." The Bulgarian government's Ministry of Culture is overseen by the Minister of Culture. According to what I read, "the lead prosecutor in the investigation on the Bulgarian side" will be featured in Deception Queen. I've written nearly 450 articles on OneCoin since 2014, but I don't know what this is. As far as I'm aware, no one in Bulgaria has been charged with anything related to OneCoin. Until recently, I had no idea that a Bulgarian investigation had been launched into OneCoin at all. In fact, the Bulgarian government has so far refused to publicly address the $4 billion dollar Ponzi scheme that it ignored and continues to ignore.
Believe it or not, OneCoin is still headquartered in Sofia, Bulgaria, where Ruja Ignatova purchased her first office back in 2013. OneCoin's Sofia offices were escorted to OneCoin's Sofia headquarters by Bulgarian authorities. As a result, a raid led by the Germans was conducted in 2018.
The Bulgarian government has done nothing else. Ruja Ignatova, OneCoin's first CEO, is also an option for an interview. I doubt they've been able to locate her for an interview because she hasn't been seen since 2017. Ruja Ignatova was replaced as CEO by Pablo Munoz in late 2016. When Munoz failed to show up for work for six months, he vanished in May 2017.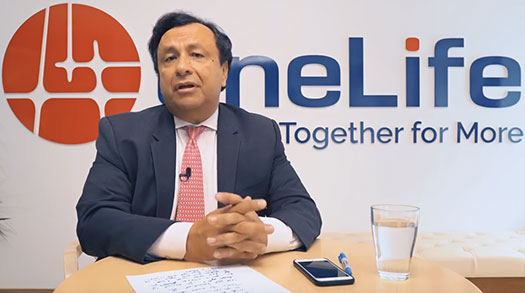 Pierre Arens quickly replaced Munoz as the CEO of OneCoin. When Arens resigned in October 2017, it was only for a few months. It's estimated that both were paid in the region of €2 million EUR for their time on the show. In the event that Munoz is the subject of an interview with Deception Queen, it will be his first public appearance since leaving OneCoin.
The person currently in charge of the company's assets is also intriguing to me. The fact that this person has not been identified is a significant clue. While it would be interesting to see a documentary made by a local filmmaker criticize its own government, it isn't necessarily necessary. That doesn't appear to be the case.
As a result, it appears to be nothing more than a generic look at OneCoin, with input from some of the scheme's most culpable culprits. In November 2022, Deception Queen will be released.