This is a classic Ponzi scam based on a trading bot. Scammers behind the Ponzi schemes of Torq Trading and Snapbots are at it again.
RoboFi's website implies that the company is "powered by Snapbots Limited" rather than their actual company name. SnapBots was Snap Innovations' Ponzi before Torq Trading was launched in 2018. RoboFi's website doesn't say anything else about the company's ownership or management. For this, you'll need to track down the original "light paper" from the business: It's a fun tidbit that RoboFi had to change their lite paper at some time.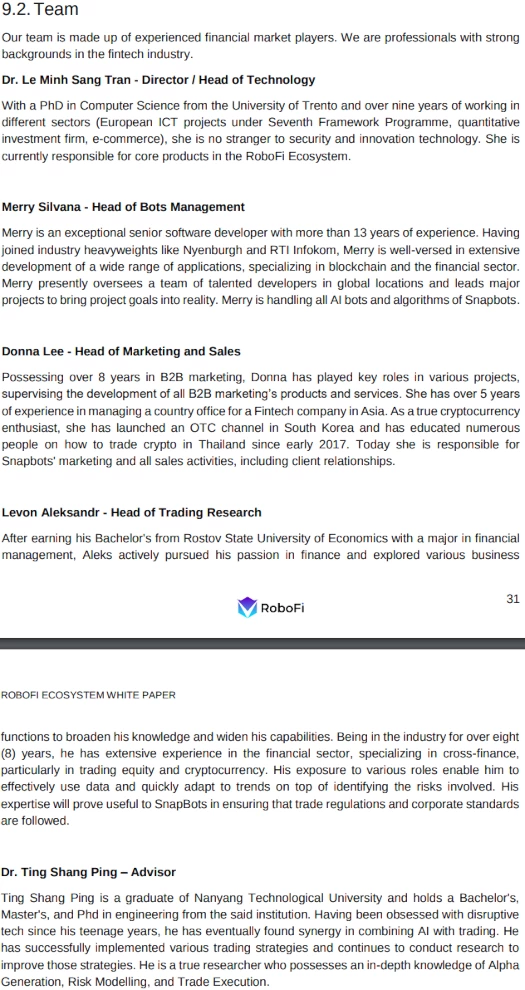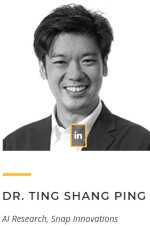 RoboFi's lite paper was reduced from 34 to 15 pages as a result of extensive editing. Ting Shang Ping and the rest of the gang are not included in the new lite paper. Snap Innovations is owned by Ting Shang Ping. Torq Trading was run by him and Bernard Ong. In late 2019, Torque Trading went live.
TORQ Ponzi points were used to fund a simple crypto trading bot Ponzi scheme. Despite the fact that Snap Innovations started Torque Trading, Snap Innovations and Ping were quick to dissociate themselves from the scam upon its demise. To obscure our coverage of Ting Shang Ping's wrongdoing, Ting Shang Ping even filed a fake DMCA.
Snap Innovations and Ping have returned to the crypto investment fraud table for a second time, according to RoboFi. Cryptocurrency trading bots are the focus of RoboFi's investments. IBO stands for "initial bot offering," and RoboFi is using it as a marketing word for their bots.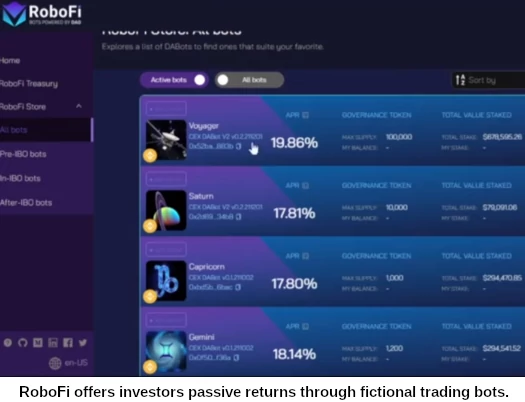 As a BEP-20 token, RoboFi is based on VICS, which would have taken Snap Innovations only five minutes to implement. In late 2021, VICS was launched.

Instead of rising, it remained flat until the RoboFi marketing campaign got under way in November. Early investors made money off of this. RoboFi tokens are locked for a year for everyone who invests and participates in the project.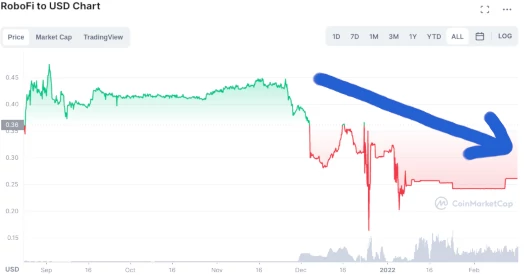 However, a closer look at the VICS chart shows obvious indicators of bot manipulation. Snap Innovations and RoboFi are most likely exclusively engaged in VICS wash trading. Besides that, RoboFi is the usual "passive income" Ponzi scheme used by scammers throughout history.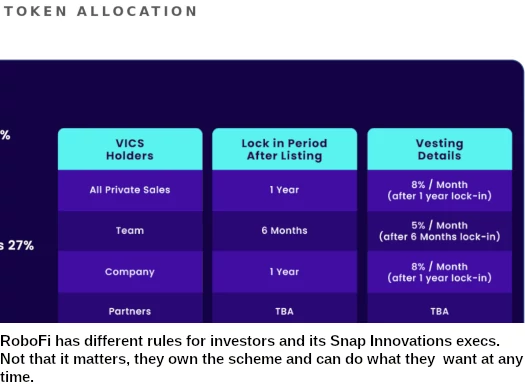 MLM is not a part of RoboFi's business model. Because of this, I doubt I'll be paying attention to the debut of a new fraud by Snap Innovations and Ping. This concludes our discussion of Snap Innovations, RoboFi and Ting Shang PING.

Passive crypto investment schemes, even if they don't have an MLM component, are nonetheless securities. Using RoboFi, Ping is committing securities fraud by promising investors passive profits. Anyone contemplating a purchase of RoboFi should familiarize themselves with Snap Innovations' Torque Trading fiasco before doing so.