Late 2021 saw the launch of "R2SInternational," or Ride2Success, which also goes by R2S. Domain name "r2sinternational.com" was registered for the company's website on November 14th, 2021. Ariel Sunga is in charge of Ride2Success (right).
According to his Facebook page, Sunga lives in Manila, the Philippines. In the past, Sunga seems to have been involved in Ponzi schemes: The passive return on investment (ROI) claimed by Team Boss Manager ranges from 270 percent to 400 percent. Team Boss Manager, led by Sunga, has been in operation since 2016.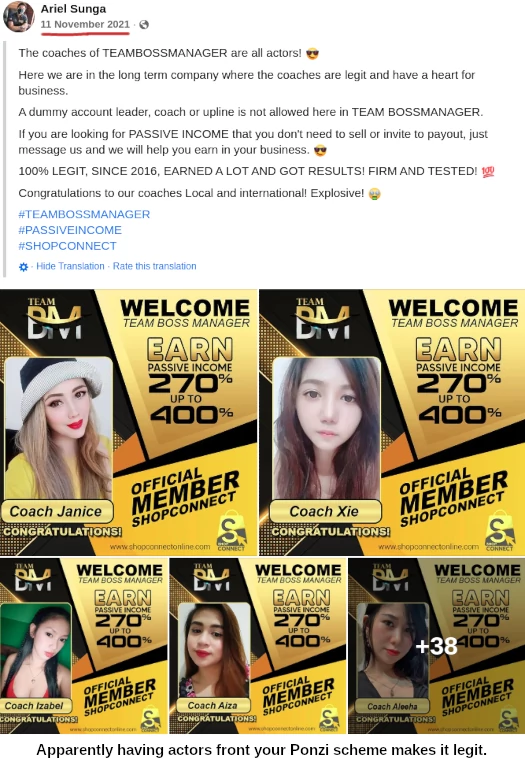 By 2021, the team boss management looks to have broken down. Ride2Success could be considered a forerunner to this. Ride2Success and Ariel Sunga were warned by the Philippine Securities and Exchange Commission (SEC) on January 13th. All of this appears to have had an effect on how well the plan worked. The Ride2Success website was largely inaccessible at the time of publication.
This Ride2Success MLM review has all you need to know. The Products of Ride2Success There are no products or services that can be sold through Ride2Success. Only the Ride2Success affiliate membership can be promoted by affiliates. The Compensation Plan of Ride2Success Affiliates of Ride2Success put in anywhere from $40 to $40,000 with the hope of earning a daily return of 6 percent. After 60 days, Ride2Success returns reach 360 percent.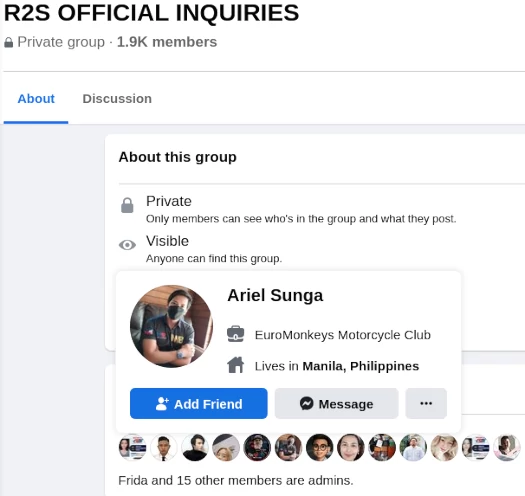 There are a few menial chores associated with this, such as clicking on adverts and playing a pointless game, but none of them have anything to do with the MLM opportunity offered by Ride2Success. An additional 16-day rollover of invested cash earns investors a 300 percent bonus ROI, ensuring that their money stays in Ride2Success for as long as feasible. An affiliate's MLM earnings are based on the number of people he or she recruits to invest.
There are three recruitment levels (unilevels) at which commissions are paid out: affiliates that you personally recruited – 12 percent level 2 – 2% of the total An affiliate membership in the Ride2Succeds network is completely free. An initial investment of $40 to $40,000 is required to fully participate in the linked income potential. Ride2Success Conclusion. Ride2Success is a straightforward Ponzi scheme. You put money into the market, get monopoly money returns in your back office, and then pray there's still money left for you to steal when it's time to withdraw.
Ride2Success' official Facebook group is still being administered by Ariel Sunga, despite the SEC's warnings. The club was founded on December 19th, and as of today, it has over 1900 members. Almost all of these are probably based on Team Boss Manager's predecessor. Sunga's reputation as a serial Ponzi schemer has drawn attention in the Philippines.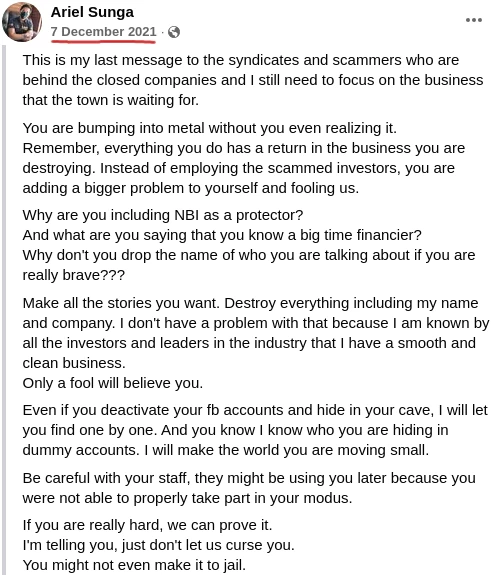 Sunga, it seems, isn't a fan of being labelled a scammer: As in all MLM Ponzi schemes, new investment will cease when the number of new affiliates declines. As a result, Ride2Success will experience a decline in ROI revenue and ultimately go out of business. Ponzi schemes are mathematically certain to cause the majority of investors to lose money in the event of a collapse. A possible action against Sunga by the SEC is possible because he's on their radar.
In the Philippines, promoting Ride2Success could result in criminal prosecution. One might face up to 21 years in jail and/or an additional fine of almost $97,790 USD if convicted of this crime.