On its website, Dragon Global Finance makes no mention of who owns or runs the business. As of January 28th, 2020, the domain name "dragonglobalfinance.com" had been privately registered. Further investigation reveals that Anthony Norman delivers corporate presentations for Dragon Global Finance. For the UK shell company Dragon Global Finance LTD, Anthony John Norman is listed as a director. Norman, also known as "Antony Norman," was last seen in 2019.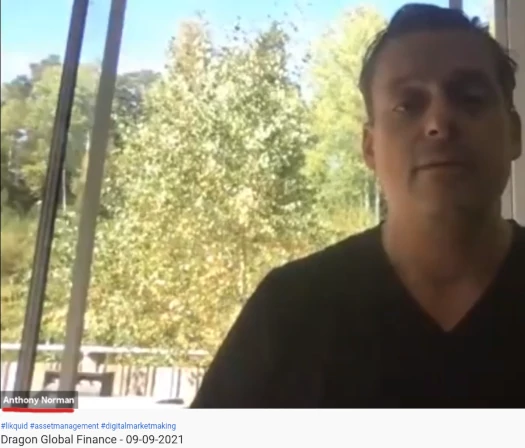 Norman was the CEO of Welmont Capital at the time. Norman was able to acquire IQ Legacy through Welmont Capital. The Ormeus Global Ponzi scheme's third relaunch, dubbed IQ Legacy, was a colossal failure.
Liber8 token Ponzi was being prepared by funneling IQ Legacy's remaining funds into The Sprinkle Group. After that, I don't know what happened. The only thing we know for certain is that in the early years of 2021, Norman devoured the remains of Wazzub, including the YEM token holders they had left.
In early 2021, it appears that Dragon Global Finance had its current incarnation go live. Dragon Global Solutions is another name for Dragon Global Finance. The current incarnation of Norman's MLM business interests can be found under either name.
Dragon Global Finance webinars reveal that Norman, originally from Europe, has taken refuge in the southern hemisphere. Dragon Global Finance's only significant source of traffic at the moment is Saudi Arabia, according to Alexa (96 percent ). Read on to learn more about Dragon Global Finance's multi-level marketing (MLM) program. What Dragon Global Finance Has to Offer As an MLM company, Dragon Global Finance might not immediately spring to mind. "A global payment management solution" is what they advertise themselves as. Dragon Global Finance's website makes no mention of any kind of business opportunity.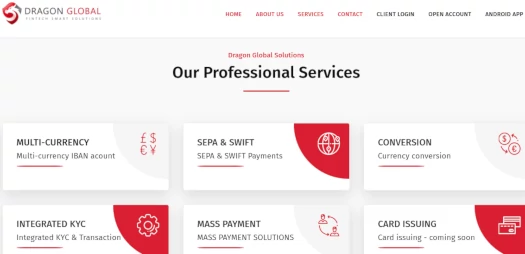 The MLM opportunity offered by Dragon Global Finance has nothing to do with the payment processing services provided. Compensation Structure at Dragon Global Finance On the promise of a weekly passive return, Dragon Global Finance affiliates invest their funds There are four levels of investment in Dragon Global Finance: $1000\s$5000 $10,000\s$25,000 The Likquid exchange, owned by Anthony Norman, is used to invest funds. A liquid token (LIQ) and USD are used to pay back investors.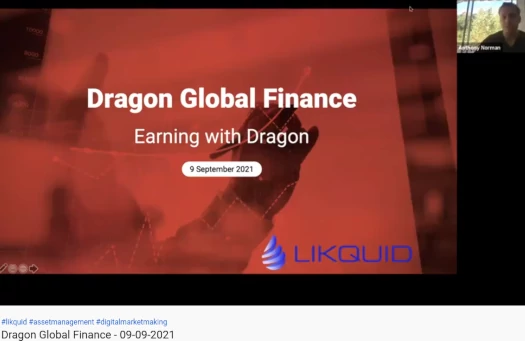 Dragon Finance Global and Likquid don't reveal the LIQ value on their websites. Commissions for referrals Investors in Dragon Global Finance are eligible for referral commissions down to the second level of recruitment (unilevel). Level 1 has a 25% pass rate (personally recruited affiliates) Staking Bonus Dragon Global Finance offers a 15% return on level 2 stakes when an affiliate is recruited and engages in "long staking". As part of a five-year plan, affiliates will invest YEM (defunct Wazzub tokens) and receive a quarterly passive return for five years. Up to two levels of recruitment, the Staking Bonus is paid out quarterly: A 0.5 percent quarterly Staking Bonus is given to the affiliate who brought in the long-staking affiliate, while their upline receives an additional 0.2 percent. Enrolling in the financial services company Dragon Global Finance The cost of an affiliate membership with Dragon Global Finance is kept under wraps. An undisclosed investment in YEM tokens, or a $1000 to $25,000 investment, is required for full participation in the attached income opportunity.
Dragon International Finance Conclusion, In the eyes of Dragon Global Finance, Anthony Norman is merely reviving the Ponzi scheme. Dragon Global Finance has a slew of investors looking to get their money out thanks to a combination of acquisitions and his own botched launches.
In Dragon Global Finance webinars, Norman himself admits to this. "You've come here to make money, to sell your assets, to get your money back. You've got your usual AI trading bot spiel on the backend". Given Norman's long history of scamming, confirming that there is no evidence of trading revenue seems a bit pointless. There is never going to be. To add insult to injury, none of the numerous shell companies attached to this scam are registered in any jurisdiction for offering securities. In other words, Norman is at the very least defrauding investors of their money.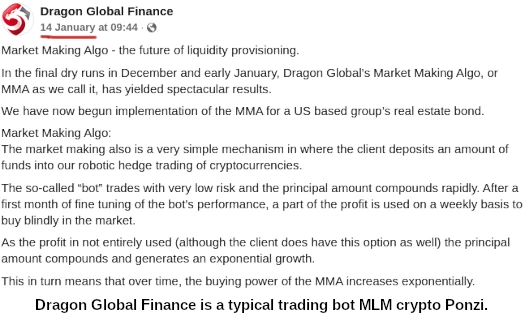 As with any MLM Ponzi scheme, new investment will cease when recruitment stops. Dragon Global Finance will be unable to meet withdrawal requests if it loses revenue as a result of this.

There is no word yet on when Norman's live Dragon Global Finance webinars will end. "Written updates" were the only means of communication going forward.